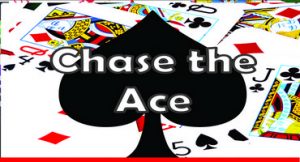 The Corner Brook and Bay of Islands Community Youth Network will be hosting a Chase the Ace lottery fundraiser starting Monday, September 19, 2016.  Tickets will be sold in Suite 114 (across from Ultimate Tanning) in the lower level of the Millbrook Mall  from 5:00 – 6:00pm with the draw being held at 6:30pm. All money raised from the lottery will help fund the Youth Drop-In Centre at the Millbrook Mall location and support programs and services at the two satellite locations, in Cox's Cove and Lark Harbour.  For more information, please call the CYN at 639-1710.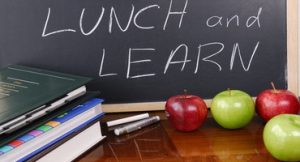 Save the dates….November 16, 2016 and December 7, 2016!!!  Details to follow on the Lunch & Learn Sessions we have scheduled for those days.
Be sure to mark your calendars as we will be celebrating YMCA Peace Week from November 19 – 25, 2016.  Stay tuned for event details!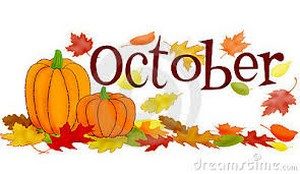 As mentioned in last month's post, we've decided, at the YMCA of Western NL, Humber Community location, to run a monthly blog to give you some insight on things that go on behind the scenes.  It'll be things about news and so much more from our CEO, our Front Desk, our childcare locations, news and monthly events from the Community Youth Network which is hosted by the YMCA and even news from YOU, our members!!!! So sit back and enjoy our second installment of our monthly blog.
While this maybe a little late for Thanksgiving, we've decided to share what we are thankful for, right here at the Humber Community YMCA.
First and foremost, we are always thankful to our valued members.  Without you, we would not exist.  Our fitness membership has seen a steady growth in numbers over the past few years which tells us we are doing something right.  Thank you for putting your journey to a healthier you in our hands.  We take that job very seriously and strive to make it an experience where you can grow in spirit, mind and body!!
Most often our Board of Directors work tirelessly behind the scenes without being recognized for all that they do.  They meet during their valued lunch break, once a month, to work on keeping the cogs of our wheel greased so we can continue rolling ahead.  You probably didn't realize this but our Board of Directors all volunteer their time to make us 'tick' like we do.  So this is an opportunity for us to thank all of them for every second of time and effort they donate to make our Y what it is. 
Another key element to our very existence is our fitness volunteers.  We currently offer 30 classes on our fitness schedule and will add another 2 – 3 after a couple of our instructors return from maternity leave.  So when you think about it, we'll be offering a minimum of 30 hours of group fitness to our members per week which is delivered from individuals who give of their time.  That's pretty amazing!!!  Not to mention our weight room volunteers who also donate their time and talent to individuals who have never used the equipment in our Cross Training Center.  We would like to  thank each of them for giving us, and our members, their precious time.
Our association depends a great deal on our other many volunteers including those that assist us with our Canada Day Breakfast, Peace Week Celebrations, Breakfast with Santa, Strong Kids Campaign events and so much more.  We are ever so grateful for all of you as well.
Another very important element to our success is our staff.  Our 'in-house' and childcare staff are instrumental in keeping our association running…..from our cleaning staff right on up to our CEO.  Our wonderful team work behind the scenes and on the front lines to bring programs and services that are quality based and meaningful to the community. We`d like to take this opportunity to thank each of them for all their hard work and dedication.  As most of you know, we offer childminding within the Y in the mornings for parents wishing to participate in classes or workout in our Cross Training Center.  We also offer  a Playing to Learn Program at two locations, the Kinsmen Center and All Saints Church, and we offer Afterschool Programs at five locations, Humber Elementary, CC Loughlin, Sacred Heart, JJ Curling and St. Peter's Academy.  We are so thankful to have staff that go above and beyond to provide loving, nurturing and learning environments to all the children that cross their paths.  
The Bay St. George YMCA is part of who we are as well.  The staff and volunteers at that location is a wonderful team of individuals who are bringing quality based programs and services to the area.  We appreciate and thank the entire team who work tirelessly to make the Bay St. George Y what it is.
While the Community Youth Network is separate from the Y, the Humber Community YMCA hosts and provides ongoing support to the CYN location here in Corner Brook and on the Bay of Islands.  CYN is a non-profit organization whose mandate is to assist young people, between the ages of 12 and 18. Often the age group served is extended to people up to 29 years of age as CYN engages in prevention and intervention.  We are so thankful to be able to host this organization and want to thank the staff who work very hard to offer a safe, secure environment for the youth to enjoy events and activities. 
We would also like to thank our many community partners, particularly Western Health who has an on-site staff person right at our location.  We appreciate and value the support of all our partners and all that they bring to the table.  
We are ever so thankful to have the support of everyone in this wonderful community and surrounding areas.  
Thank you to all who make the Humber Community YMCA build healthier communities.
Every day at the YMCA, we are changing the lives of Canadians all across the country. Our mission is fueled by our desire to give everyone the opportunities they need to live healthier and happier lives. We cannot do this alone. As a charity, we depend on the generosity of our donors and the passion of our volunteers to help us support over two million Canadians on their journey to better health. There's many ways to help others in your community through the YMCA. However you choose to get involved, together, we will make a difference.
YMCA Strong Kids is an annual fundraising campaign focused on raising much needed resources to support proven YMCA programs that give kids the opportunities they need to reach their full potential: to live healthier, happier lives today, and grow into productive adults in the future.
Supporting the YMCA Strong Kids Campaign directly helps children, teens and young adults in your community.  Together, we can build a healthy community.
Last year, through the generosity of over 58,000 donors, $11.4M was raised through the YMCA Strong Kids Campaign across the nation.  Your generosity along with funds raised through other sources supported the participation of over a quarter of a million people living in Canada, primarily children, teens and young adults. Learn More