WIN ME!!!!!  Tickets are available at our Front Desk for this beautiful fall wreath for just $2 each or 3 for $5!!  Be sure to get yours today as the draw is at Noon on Friday, October 7, 2016!!  All proceeds go to our Strong Kids Campaign.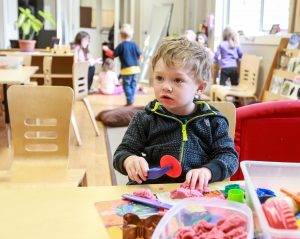 ATTENTION PARENTS!!!  We currently have spaces available in our Playing to Learn Program. Please click on the "Child Care" tab above for all the information you need regarding location, age requirements, fees and times.  Register your child today by calling the Y at 639-9676!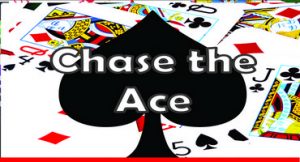 The Corner Brook and Bay of Islands Community Youth Network will be hosting a Chase the Ace lottery fundraiser starting Monday, September 19, 2016.  Tickets will be sold in Suite 114 (across from Ultimate Tanning) in the lower level of the Millbrook Mall  from 5:00 – 6:00pm with the draw being held at 6:30pm. All money raised from the lottery will help fund the Youth Drop-In Centre at the Millbrook Mall location and support programs and services at the two satellite locations, in Cox's Cove and Lark Harbour.  For more information, please call the CYN at 639-1710.

Here at the YMCA of Western NL, Humber Community location, we've decided to run a monthly blog to give you some insight on things that go on behind the scenes.  We'll be sharing news and so much more from our CEO, our Front Desk, our childcare locations, news and monthly events from the Community Youth Network which is hosted by the YMCA and even news from YOU, our members!!!! So sit back and enjoy this first edition of our monthly blog.
It seems like September had just begun and here we are over half way through the month already.   Does it not make you wonder where the time goes?  Well, as long as you're having fun, what else matters, right?
Just recently, some of our staff had the pleasure of meeting the new President and CEO of YMCA Canada, Peter Dinsdale, during a brief stopover on his visit to Y's here in Newfoundland.  Mr. Dinsdale was appointed to his position with YMCA Canada on June 6, 2016.  Our Y is looking forward to working with Mr. Dinsdale as he leads our association, and associations across the country, in spirit, mind and body in an effort to strengthen our community and continue to cultivate the sense of belonging in our community.  We wish to thank Mr. Dinsdale for taking the time to visit us locally and we look forward to seeing him again.
If you haven't made your way back to our fitness programs yet this fall, it's probably because the weather has been so nice.  You'd never say it, though, to see the number of people coming through our doors.  Our numbers are already getting close to 1000 members on roll and a lot of people haven't even returned yet!!! We are also seeing an influx of students for the start of the 2016 school year taking advantage of our very competitive membership fees.  As the inevitable colder, wet, fall temperatures begin to settle in, we would like to friendly remind everyone that we've worked very hard to keep the Y experience a positive one for all by enforcing the mandatory scan/sign in and indoor footwear policies. These policies are put in place to protect, not only you and our staff, but, more importantly, the vulnerable individuals who come through our doors throughout the day.
Our Afterschool Child Care Centers are in full swing at five locations…..Humber Elementary (Kinsmen), C.C. Loughlin, J.J. Curling, Sacred Heart and St. Peters Academy. Our staff spent a couple weeks leading up to the start of the programs preparing lots of fun and educational activities to keep the children busy while waiting for their loved ones to collect them at the end of the day.
And speaking of Child Care our Child Minding at our location in the Millbrook Mall hasn't slowed down a bit!!!! From drooling little faces to the pitter-patter of little feet in our hallways, we've continued to enjoy the mornings the little munchkins walk through our doors.
The Community Youth Network Sites located in the Millbrook Mall and on the North Shore in Summerside and Cox's Cove have lots of activities for the youth in our community. These centers are instrumental in keeping the youth around us busy with tons of activities. For a complete listing of whats happening at all three locations be sure to jump on the website at www.cyncb.ca to get a complete breakdown of all the awesome things offered.
Don't hesitate to offer your feedback on our very first (of many) blogs to be featured here on our home page. If there is something of special interest that you'd like to see, be sure to share that with us. Hope you've enjoyed the read…..until next time….we're here "building healthy communities"!!!!
Every day at the YMCA, we are changing the lives of Canadians all across the country. Our mission is fueled by our desire to give everyone the opportunities they need to live healthier and happier lives. We cannot do this alone. As a charity, we depend on the generosity of our donors and the passion of our volunteers to help us support over two million Canadians on their journey to better health. There's many ways to help others in your community through the YMCA. However you choose to get involved, together, we will make a difference.
YMCA Strong Kids is an annual fundraising campaign focused on raising much needed resources to support proven YMCA programs that give kids the opportunities they need to reach their full potential: to live healthier, happier lives today, and grow into productive adults in the future.
Supporting the YMCA Strong Kids Campaign directly helps children, teens and young adults in your community.  Together, we can build a healthy community.
Last year, through the generosity of over 58,000 donors, $11.4M was raised through the YMCA Strong Kids Campaign across the nation.  Your generosity along with funds raised through other sources supported the participation of over a quarter of a million people living in Canada, primarily children, teens and young adults. Learn More