The moment you've all been waiting for……….WE ARE READY TO WELCOME YOU BACK!!!!!!
We are happy to report that we will be re-opening on Monday, July 6, 2020 at 7:30am.
PLEASE READ THE FOLLOWING CAREFULLY
and 
REVIEW THE INSTRUCTIONAL VIDEOS

The following is a list of changes that we've made for Phase 1 of our re-opening plan (please keep in mind these changes are subject to change based on guidance from our government and health authorities):
Hours of operation:  Monday – Friday – Open 7:30am – 7:00pm;
Saturday – Open 10:00am – 3:00pm;
Sunday – Closed

Members are asked to arrive no more than 10 minutes before workout sessions,

We are allowing MEMBERS ONLY at this time due to space limitations. This means if you are in our computer as of January 2017, you will be permitted access.

As a courtesy, we will not be taking payments for memberships until August 1, 2020.  All memberships will be automatically renewed (unless otherwise advised) at that time.  If you wish to cancel your membership, we ask that you advise us accordingly before August 1, 2020 as payments will be automatic as well.

After you've viewed the instructional videos below, follow this link to set up your account and book your workout timeslot…..  https://ca.apm.activecommunities.com/ymcawnl/Home?online_site_id=3
(If you are unable to open the link, please copy and paste to your browser)
In order to minimize lineups at our door, we have launched a new online booking system. Here are the steps to getting started with two instructional videos to help you along the way. (If you are unable to open the link, please copy and paste to your browser)
Instructional Video 1  https://www.youtube.com/watch?v=4XdIkzX-Qas&t=30s
Instructional Video 2  https://www.youtube.com/watch?v=br4lP82l-sE
We look forward to seeing you soon.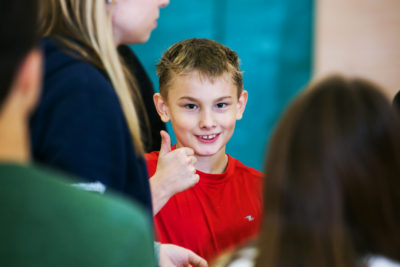 YMCA SUMMER DAY CAMP
Only offered to parents/guardians who are working
Registration:        Campers must be registered by 5:30pm on Thursdays of each week prior to attending camp the following week. (FIRST COME – FIRST SERVED)
When:             July 6th – August 14, 2020 (Possibly extended to August 28, 2020)  
Time:              Monday – Friday,  8:00am to 5:00pm 
Cost:               $100.00/ week  (Cash or Debit Only) Be prepared to pay in full for all the weeks you require summer camp (up to $620) as spaces are limited.          
                        $20.00 non-refundable registration fee/per family                   
Ages:              5-12 years (Children must be turning 5 by December 31, 2020) 
Child spaces available:       20 spaces available
For more information, please call Joy at 632-3847 (Monday – Friday between 9:30am – 4:30pm)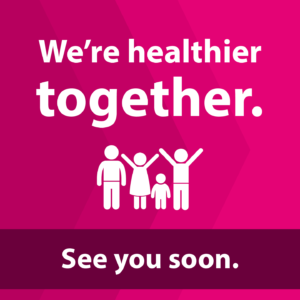 We are happy to announce that we are aiming to reopen our Cross Training Center on Monday, July 6, 2020 barring any unforeseen circumstances ! In – Person Group Fitness Classes will resume at a later date while virtual classes will continue, with conditions, which will be released in the coming days.
Our staff have been working very hard over the past few months to ensure that, when we reopen, our facility is cleaned, sanitized and ready for you.
Here is what you can expect during the first phase of our reopening.
All members are subject to a brief screening on entry, which includes a no-contact temperature check and questionnaire as follows:
Have you or anyone in your family:
travelled outside the province in the last 14 days?
been in close contact with a known or suspected case of COVID-19?
been in close contact with anyone with acute respiratory illness, who travelled outside Newfoundland and Labrador within 14 days, prior to their illness onset?
had any symptoms of illness (as described below):

Fever (or signs of a fever, such as chills, sweats, muscle aches, and light-headedness)
Cough
Headache
Sore throat
Runny nose
Painful swallowing
Diarrhea
Loss of sense of smell or taste
Unexplained loss of appetite
Small red or purple spots on hands and/or feet.
Anyone who answers yes to any of the above questions will not be permitted to enter the facility.  Anyone who has the symptoms will be recommended to go home and consult the self-assessment app or contact 8-1-1 for further guidance.
Date: ___________________
Staff Signature: ____________   Participant Signature: ______________
You must be 16 years of age or older to complete this form.  Otherwise, a parent or guardian MUST be present to sign.
Member Code of Conduct, Phase 1:
As a user of the Humber Community YMCA,  I agree to:
*Have my membership card ready – or be ready to purchase one,
*Be 16 years of age or older (or 12 – 15 years, parent must be present to sign off consent form),
*Maintain a safe physical distance at all times – at least 2 m / 6 ft.,
*Properly wash my hands and use proper hygiene etiquette,
*Respect the physical distancing markers and follow directional arrows,
*Limit my visits to no more than 90 minutes per day.
*Pre-reserve my visit to the Conditioning Center (and Group Fitness Classes once we begin in-person classes in the weeks to come)
*Sanitize any equipment before and after use.
*Refrain from using lockers and locker rooms for anything except for the washroom
The following programs, services and spaces are unavailable until further notice:
*Male and Female Locker rooms (washrooms will be accessible)
*Multi-Purpose Room
*Childminding Program
*Studio 1
*Mats, Stability Balls, Massage Rollers, Step Platforms and Risers

Cross Training Center Etiquette:
*Gym bags will not be permitted in the facility….please bring minimal personal belongings such as water, mat and indoor footwear( which will be strictly enforced)
     *No personal belongings will be kept behind the wellness desk.
*Water fountain will not be accessible.  We will have water available for purchase however we encourage you to bring your own bottle.
*No spotting, unless done with someone from your bubble family.
*No more than two peices of equipment can be used for supersetting at a time and can be done only if machines are wiped down after each individual set.
*Sanitizing machines, weights, bars and clips is needed before and after use.
*Studio 2 will be used as a Core & Stretch when not in use for class.
Thank you for staying with us during our closure and appreciate your patience….we can't wait to see you.
YMCA Fitness At Home
Stay active at home with workouts for all ages and stages
Every day at the YMCA, we are changing the lives of Canadians all across the country. Our mission is fueled by our desire to give everyone the opportunities they need to live healthier and happier lives. We cannot do this alone. As a charity, we depend on the generosity of our donors and the passion of our volunteers to help us support over two million Canadians on their journey to better health. There's many ways to help others in your community through the YMCA. However you choose to get involved, together, we will make a difference.
YMCA Strong Kids is an annual fundraising campaign focused on raising much needed resources to support proven YMCA programs that give kids the opportunities they need to reach their full potential: to live healthier, happier lives today, and grow into productive adults in the future.
Supporting the YMCA Strong Kids Campaign directly helps children, teens and young adults in your community.  Together, we can build a healthy community.
Last year, through the generosity of over 58,000 donors, $11.4M was raised through the YMCA Strong Kids Campaign across the nation.  Your generosity along with funds raised through other sources supported the participation of over a quarter of a million people living in Canada, primarily children, teens and young adults. Learn More