The 2017 YMCA Couch to 5K Program was a huge success!!!!!! These are just a few of the pictures from this year's 9 week running program.  The enthusiasm, determination and team spirit from all participants are what made it a memorable and rewarding experience.
Congratulations to everyone who participated and to those who completed the Downtown Dash!  This team came in 4th place in the Corporate Challenge.  Hats off to our program leader, Cindy Andrews and her team of volunteer coaches, for making it the success that it was.   We look forward to seeing all of you again in 2018.
*************************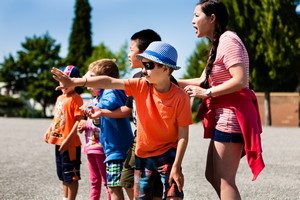 Wondering what you child(ren) will be doing this summer?  Want them to be busy?  Why not sign them up for our Summer Day Camp Program?  Daily activities will include physical activities, games, arts and crafts, field trips, guest speakers and more!!!!  The following is all the information you need…..

Where:  C.C. Loughlin Elementary
When:  July 3 – August 25, 2017
Time:  Monday – Friday 8:00am – 5:30pm
Cost:  $20 per day, first child; $17 per day each additional child…..fees can be paid on a daily basis and only for the days that your child will be in attendance) There is a $20.00 non-refundable registration fee/per family
Ages:  5 – 12 years (must be at least 5 at the start of the program)
* We can accommodate all campers as we have unlimited spaces available *
Please Note:
** FEES HAVE TO BE PREPAID AT THE YMCA in order to attend Summer Day Camp.  Please bring the confirmation receipt with you to camp when dropping off your child.
** Once you register your child, there are NO REFUNDS  or TRANSFERRING of days if they are not in attendance.
** You can register anytime at the YMCA in the month of June.
Stuff to pack for Camp:
*** Extra change of clothes (include a hat or baseball cap)
*** Indoor sneakers
*** Nut free snacks and lunches
*** LOTS of water
*** Sunscreen (AEROSOL FREE & HYPOALLERGENIC)
Please DO NOT bring electronics to camp.  There will be lots of fun games and activities to participate in. (The YMCA is not responsible for lost or broken items)
*************************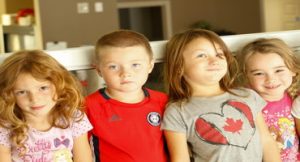 After School Childcare & Playing to Learn
Please be advised that open registration for our 2017/2018 After School Programs is now open.  The following is a list of available spaces at each location:
Kinsmen – 0
CC Loughlin – 0
Sacred Heart – 11
JJ Curling – 0
While there are limited spaces, please be sure to put your child's name on our wait lists just in case a space becomes available.
Our Playing to Learn registration is ongoing and space is not limited at this time. For information on all our childcare programs, please select the Child Care tab at the top of this page or feel free to contact us at 639-9676.
****************************
Every day at the YMCA, we are changing the lives of Canadians all across the country. Our mission is fueled by our desire to give everyone the opportunities they need to live healthier and happier lives. We cannot do this alone. As a charity, we depend on the generosity of our donors and the passion of our volunteers to help us support over two million Canadians on their journey to better health. There's many ways to help others in your community through the YMCA. However you choose to get involved, together, we will make a difference.
YMCA Strong Kids is an annual fundraising campaign focused on raising much needed resources to support proven YMCA programs that give kids the opportunities they need to reach their full potential: to live healthier, happier lives today, and grow into productive adults in the future.
Supporting the YMCA Strong Kids Campaign directly helps children, teens and young adults in your community.  Together, we can build a healthy community.
Last year, through the generosity of over 58,000 donors, $11.4M was raised through the YMCA Strong Kids Campaign across the nation.  Your generosity along with funds raised through other sources supported the participation of over a quarter of a million people living in Canada, primarily children, teens and young adults. Learn More