WIN this NordicTrack C960i FlexSelect™ Treadmill
The YMCA is collecting donations on behalf of Canadian Tire for their Jumpstart Program, with the chance to win this treadmill. For a $5 donation, individuals will have their name entered into a block and for $20, they will be entered into 5 blocks. (There are only 200 blocks available so make your donations today).
Visit the YMCA in Corner Brook (located in the lower level of the Millbrook Mall). Donations to be made in cash, at the front counter, due to limited resources.
If you are in Corner Brook or the surrounding area; drop by and purchase a block! YOU could be the winner! (If you have a friend, or family member outside this area, have them e-transfer you their funds, and make a donation on their behalf).
The draw will be made at the end of the 9-week c25K virtual YMCA running program!
*Please Note:
The winner is responsible to pick-up their treadmill and transport it. It's already put together!!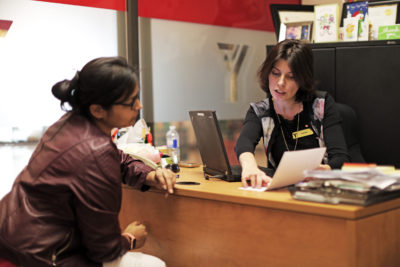 Every day at the YMCA, we are changing the lives of Canadians all across the country. Our mission is fueled by our desire to give everyone the opportunities they need to live healthier and happier lives. We cannot do this alone. As a charity, we depend on the generosity of our donors and the passion of our volunteers to help us support over two million Canadians on their journey to better health. There's many ways to help others in your community through the YMCA. However you choose to get involved, together, we will make a difference.
YMCA Strong Kids is an annual fundraising campaign focused on raising much needed resources to support proven YMCA programs that give kids the opportunities they need to reach their full potential: to live healthier, happier lives today, and grow into productive adults in the future.
Supporting the YMCA Strong Kids Campaign directly helps children, teens and young adults in your community.  Together, we can build a healthy community.
Last year, through the generosity of over 58,000 donors, $11.4M was raised through the YMCA Strong Kids Campaign across the nation.  Your generosity along with funds raised through other sources supported the participation of over a quarter of a million people living in Canada, primarily children, teens and young adults. Learn More
Click edit button to change this text.